Did you recently meet with an accident? Do you notice dents on your vehicle? Sometimes due to an accident or even a hailstorm, you might face a few dents on your vehicle. It is wise to get these dents repaired as soon as possible because it will hinder your safety when you take this car out for a drive. We, at Metro Dent Hail Free Car, can be the right choice for your vehicle dent repair. We are one of the most established and reliable companies which has been in this business for more than 25 years now. Right from auto dent repair, paintless dent removal, and auto body painting to even hail damage repair, we can help you with all kinds of auto body repair services. We are known for our high-quality auto body repairs as well as our utmost dedication and commitment to all our customers. So, if you are based in areas like Dallas, Fort Worth, Denton, TX, McKinney, TX, Carrollton, TX, or Plano, TX, then you can opt for us.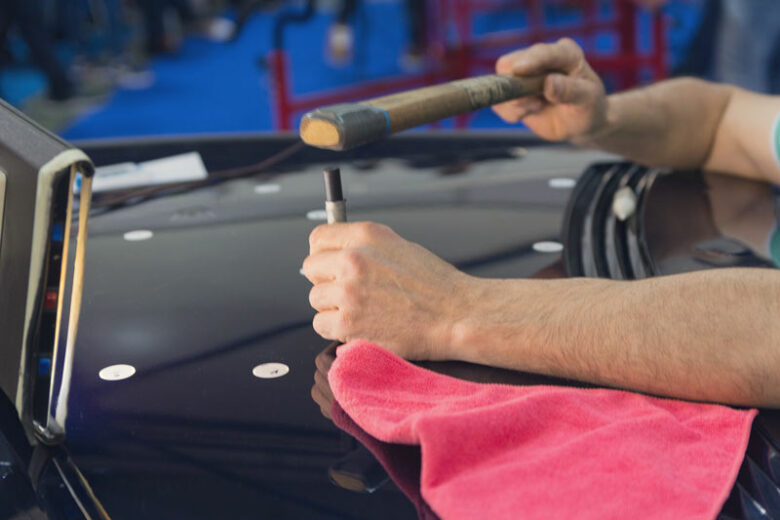 Here, we have put together a few things to check about your vehicle dent repair service before hiring. Take a look.
One of the most important things that you need to check is if the auto body dent repair services provide you with a warranty for such repairs. If after a few days, you notice that the problem has gone back to the same, there is no point in hiring such a service. That is why getting a good warranty for service is essential.
Nothing in this world is free. You need to make sure that the amount charged by the company for such auto body repairs is feasible for you. Try to take quotes in advance from different companies and see which one is suitable for your budget.
So, if you were interested in choosing us, contact us now.