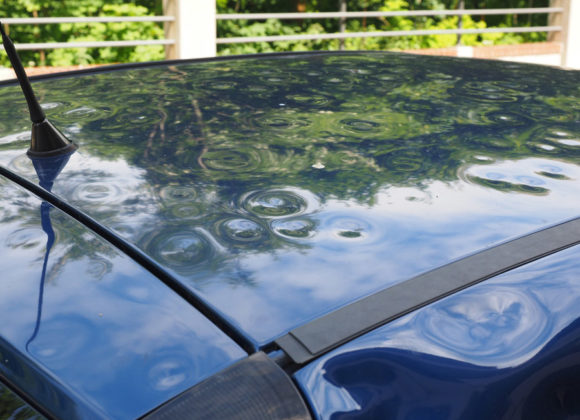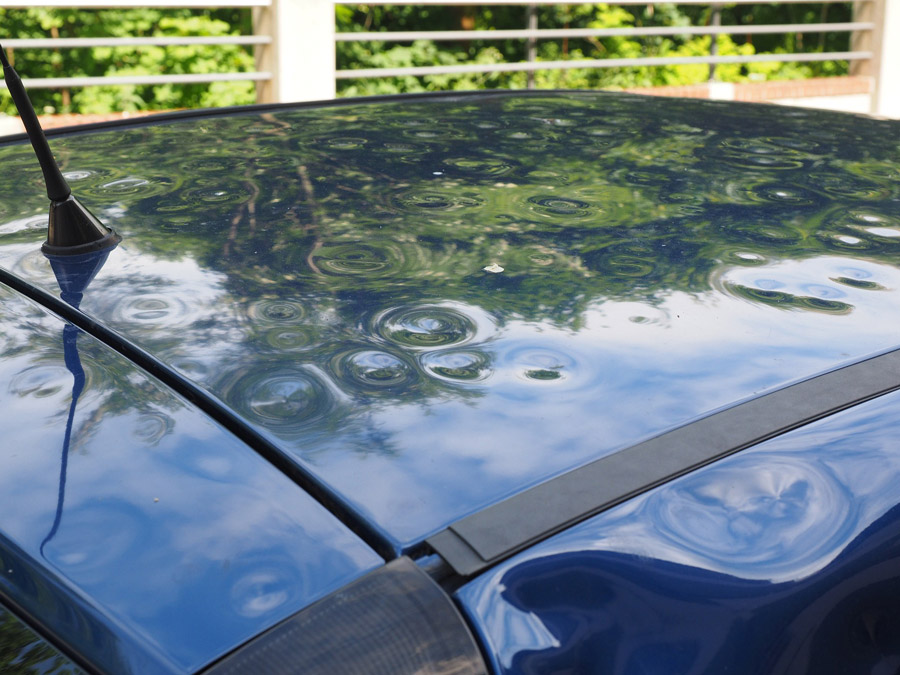 Metro Dent is the leading resource for paintless dent repairs in Frisco, Denton, and Fort Worth, Texas. In addition to these cities, we are also available to assist people that reside in Carrollton, McKinney, and Plano. If you have never heard about the value of paintless dent removal, we have some very good news for you.
Here in our part of the country, there are frequent hailstorms, and they can cause little dents and dings. Of course, when you park your car in lots day after day, there is a very good chance that there will be some fender or door damage to contend with at some point in time. In the past, these issues would require a trip to a body shop, where a long repair process would be undertaken. At the end of the day, you would be presented with a rather eye-popping bill considering the fact that the damage was not that considerable.
Paintless Dent Repair Process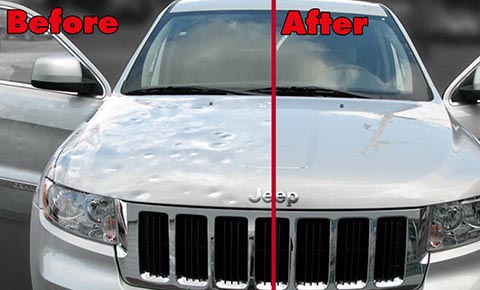 Paintless dent removal has completely changed the playing field when it comes to dent repairs. We use special equipment to work on the impacted area from the back, so we can massage the dent out of the car without doing any damage to the paint job. Of course, this technique will not be effective if there is already cracked or chipped paint, but otherwise, we can apply our paintless dent repair expertise to restore the appearance of any type of vehicle.
Insurance policies will cover paintless dent removal, and we have been dealing with them on behalf of our clients for over 25 years, so we know exactly how to proceed. Plus, we offer a service that makes the process very simple for people that are living busy lives. If you would like us to pick up your vehicle at your home, your workplace, or anywhere else, we would be glad to do so. When the paintless dent removal job has been completed, we will drop the vehicle off to you looking as good as new.
World Class Service From Start to Finish!
We should point out the fact that all of our work is fully guaranteed, and you can check out our testimonials page if you would like to read some reviews. If you are ready to get started, our Dallas, Texas paintless dent removal specialists are standing by right now to help. We can be reached by phone at 214-735-8365, and our toll-free number is 877-916-4245.
Proudly serving Lewisville, Dallas, Frisco, Denton, Fort Worth, Carrollton, Plano, and McKinney, Texas.