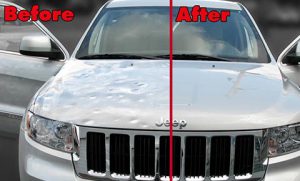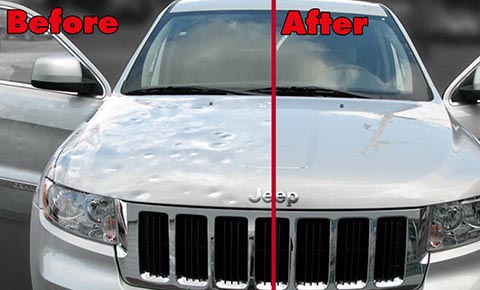 For dent repair in the Fort Worth-Dallas-Plano area, Metro Dent is the name that people have grown to trust over the last 25 years and counting. We are the best at what we do for a number of different reasons. First, we have a passion for the work, and secondly, we hire the best car dent repair technicians in the area. Our company also sets the standard when it comes to the utilization of state-of-the-art dent repair technology.
To top it all off, we go the extra mile to provide extraordinary service that leaves our customers saying "wow" time and time again. One of the customer friendly practices that we have here at Metro Dent is our pick up and deliver service. If you are ever looking for a mobile dent repair resource, we can satisfy your needs, because you never have to leave your home or office to deal with the matter.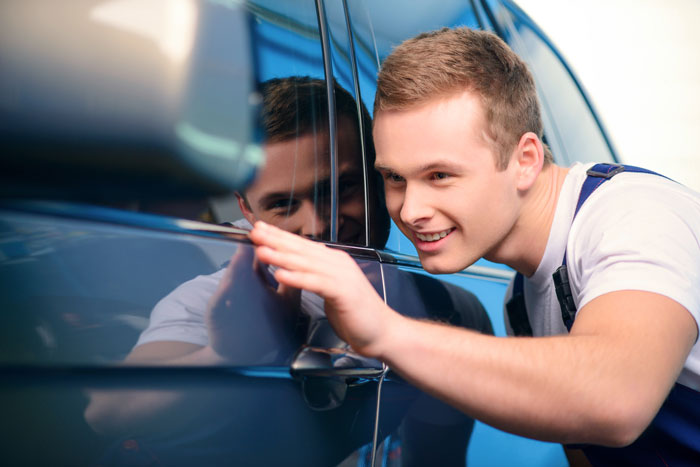 Plus, we have a great deal of expertise when it comes to auto dent repair insurance claims. We can make sure that you fully understand your coverage, and believe or not, we will also pay the deductible under some circumstances. This is an arrangement that you simply are not going to be able to find in too many places, but once again, we endeavor to provide an extraordinarily high level of service.
Dent Repair Services and More
Car dent repair it is a major area of specialization for us, but our offerings are not confined to this particular niche. We are a full-service body shop as well, so we provide complete collision restoration services, automotive glass replacement, mechanical work, and precision color matching on all paint work. And if you need a rental car while your vehicle is being worked on, we can provide you with one absolutely free of charge.
Car Dent Repair – Contact Metro Dent Today!
In addition to the work that we do for people that reside in the aforementioned cities, we also provide mobile car dent repair in Carrolton, Frisco, and McKinney, Texas. We will be here for you whenever you need our services, and you can take a look at our testimonials page to see what some of our many satisfied customers have to say about us.
If you would like to discuss your situation with a knowledgeable member of our dent repair staff, we can be reached by phone at 214-735-8365, and our toll-free number is 877-916-4245.