3 Reasons to Opt for Paintless Debt Repair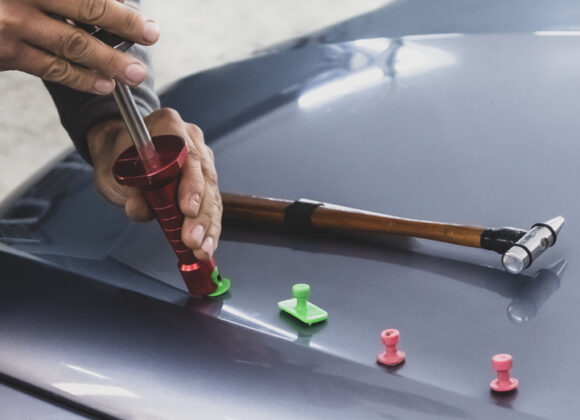 Paintless dent repair (PDR) is a popular technique used to repair minor dents and dings on car bodies without the need for traditional bodywork and paint. Metro Dent – Hair Free Car provides paintless dent repair in Fort Worth, McKinney, TX, Plano, TX, Dallas, Frisco, Denton, TX.
Here are three key things to know about paintless dent repair:
Non-Invasive Technique: Paintless dent repair is a non-invasive technique that preserves the original factory paint of the vehicle. Instead of using filler materials and repainting the damaged area, PDR technicians use specialized tools and techniques to carefully massage and reshape the metal from behind the dent. This approach eliminates the need for sanding, filling, and repainting, making it a more cost-effective and time-efficient solution.
Limitations: While paintless dent repair is an effective technique for repairing small to medium-sized dents and dings, it has certain limitations. PDR works best on dents that have not caused paint damage, such as hail dents, door dings, and minor creases. It may not be suitable for larger or more severe dents, dents on sharp bodylines, or dents with deep paint damage. In such cases, traditional repair methods may be required.
Benefits: Paintless dent repair offers several benefits compared to traditional dent repair methods. Firstly, it is typically faster, allowing for quicker turnaround times. Additionally, since there is no need for repainting, the original factory finish is preserved, maintaining the value and integrity of the vehicle. PDR is also a more environmentally friendly option as it reduces the use of harmful chemicals and avoids the generation of waste associated with repainting. Lastly, it is often more cost-effective since it eliminates the need for extensive labor and materials involved in traditional repair processes.
It's worth noting that the effectiveness of paintless dent repair can vary depending on the skill and experience of the technician, as well as the specific characteristics of the dent. Consulting a professional PDR technician is recommended to assess the feasibility of this technique for a specific dent on a car. Please do not hesitate to call us.