There are a number of tutorials on the Internet that teach people how to remove the dents of a car on their own. However, the problem with these DIY projects is that these are usually taught by people only to gain a lot of views. Not only that, but you also risk damaging your car or leaving your car with an unimaginable number of scratches. It is true that no amount of work can replace the work and care of professional dent removal services. Another new way to remove dents is paintless dent removal which has more benefits than a conventional repair.
At Metro Dent, our body shop specializes in the art of paintless dent removal services. We can proudly say that no other auto body shop does the work better than we can, and our successful track record says it so. We also provide the most cost-effective services with no compromise on quality. We provide our services to McKinney, TX, Fort Worth, Frisco, Dallas, Plano, TX, Denton, TX, and neighboring areas. If you are from any of these areas, contact us today for more information on our services.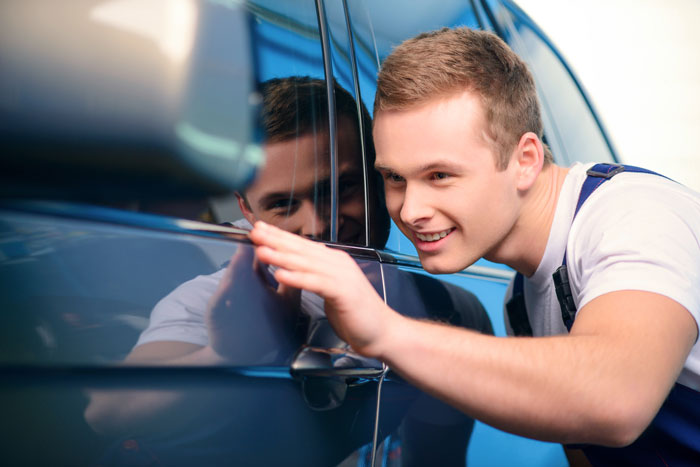 Here are some reasons why you should choose paintless dent removal over conventional repair:
Time savings
Paintless dent removal services only take a little amount of time as compared to conventional bodywork. Depending on the size of the dents and the number of dents, the entire process can just be completed in a few hours. Whereas, a conventional repair will take us days or even weeks to get the work done.
Environment friendly
Paintless dent removal has no negative impacts on the environment. There are no risks of releasing toxic chemicals in the air from auto paint, paint thinner and body filler. There is also no risk of groundwater contamination from paintless dent removal.
So, if you are interested in our services, contact us today.