Paintless Dent Removal and Auto Dent Repair in Flower Mound, Texas
Whenever the residents of Flower Mound want professional auto dent repair, they call our technicians at Metro Dent. Our licensed experts are responsible for paintless dent removal and hail damage repair for thousands of fleet vehicles, private cars, and motorcycles in Flower Mound and the Greater Fort Worth area. Our 100% customer satisfaction guarantee and extensive warranties on high-quality repairs earn us an A+ from the Better Business Bureau year after year, and we will continue to carry on that tradition.
Auto dent repair can be labor-intensive and time-consuming, even for experienced DIYers. Metro Dent service bays feature state-of-the-art equipment and highly trained staff members that can remove all deformities from your hoods, roofs, and aftermarket parts in a matter of hours.
Get Directions
Paintless Dent Repair in Flower Mound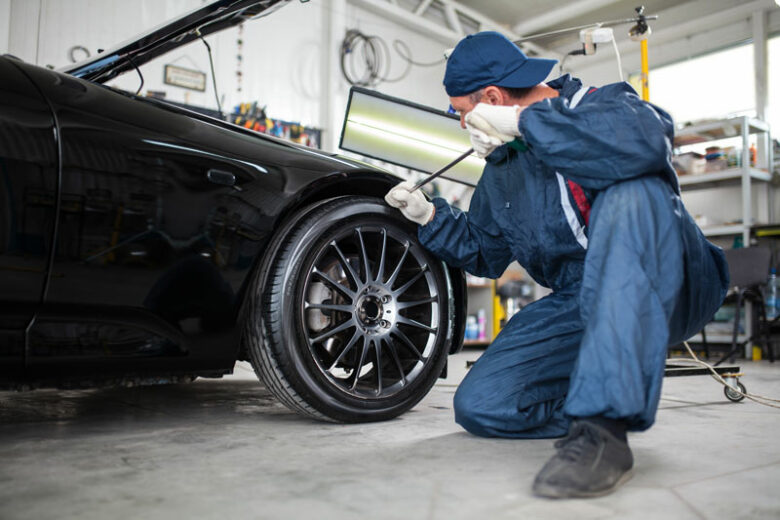 Paintless dent removal is the most cost-efficient way of keeping your vehicle looking brand-new and presentable when it has been through a hailstorm or hit with blunt objects. Our technicians will use powered metal rods to correct depressions and protrusions on your body panel, restoring its original shape and luster. We can also utilize engineered tabs and adhesives to eliminate dents without reaching inside a panel.
Paintless auto dent repair saves us a lot of work, making our repair jobs faster and more affordable for clients. They don't have to pay for new putty applications, paint refreshes, extra bodywork, or sanding. Our unique process maintains the original color and structural integrity of your body panels and aftermarket parts because we don't manipulate them.
Hail Damage Repair in Flower Mound, TX
Hail is a part of life for many residents and business owners in Flower Mound, but nobody wants to drive around with a chipped paint job, misaligned side mirrors, and a missing car handle. The professionals at Metro Dent can help you avoid costly mistakes DIYers make when conducting hail damage repair, especially ones that can lead to rust and mold buildup in unseen parts of your car.
Flower Mound is one of the best suburbs in Texas. According to 24/7 Wall Street, most of its residents enjoy a low cost of living while having the highest median income of any US city. It's also near the Dallas International Airport and home to the Lakeside Business District.
Contact Metro Dent today for the most cost-efficient auto dent repair in Flower Mound and a free consultation.
Contact us today for the most cost-efficient auto dent repair in Flower Mound and a free consultation. We are located on the East side of Lewisville, TX on E State Hwy 121, and offer concierge services as well.