Collisions are common for every car owner. You might have to face a few collisions when you take your vehicle on the road and as a result of this, you will have to see a few dents on your car too. Driving a car with a dent can sometimes prove to be dangerous because you might not understand but an essential part of the car might be heavily damaged. That is why you should opt for a mobile dent repair service that can reach you anywhere if you have met with an accident. It will take the car for repair and save you from any further life-threatening experience. We, at Metro Dent Hail Free Damage, can be the right choice for you. We are an established and reliable company with an experience of more than 25 years. We bring you all kinds of repair services, right from hail damage to paintless dent removal too. We are known for our wide range of services and our state of the art technology. So, if you belong to areas such as Fort Worth, McKinney, TX, Frisco, Dallas, Lewisville, TX, or Denton, TX, then you must choose us.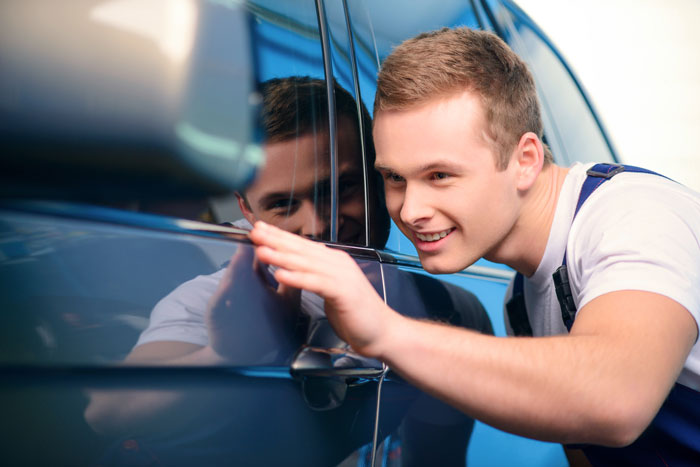 Here, we have put together a few steps in which you can reach a mobile dent repair service. Take a look.
First of all, you should make sure that the company you are hiring is a reliable one. For this, you must take referrals and recommendations from people you know. So, the first step would be to ask around your friends and family for a few reliable suggestions.
The next thing that you have to do now that you have a few reliable names is to do research online. The internet has everything. All you have to do is just look for the client reviews and ratings of the company to ensure they have a good reputation in the market.
And if you are looking to hire us, then contact us now.