Hail Damage Repair in Dallas, TX
At Metro Dent, we are reliable and skilled hail damage repair technicians in the Dallas, TX, area. Contact us today for paintless dent removal! 877-916-4245
Did your car get beat up in a hailstorm? It happens, and it can be ugly. The good news is that we can help you! At Metro Dent in Dallas, TX, our staff of talented, dependable auto body workers stands ready to help with all of your car's dent damages. Some services we offer are:
Hail Repair
Auto Dent Repair
Paintless Dent Removal and Repair (PDR)
Whether you need to file a claim or know the extent of the damage to your car, our team at Metro Dent is here to help you throughout the entire repair process. We are your trusted body shop in the Dallas, TX, area, but do not just take our word for it. See what satisfied customers say about us by visiting our testimonials page.
Auto Dent Repair in Dallas
Our Metro Dent team provides honest auto dent repair assessments for Dallas drivers. We create a detailed car repair plan to ensure that you receive high-quality service. In addition, we have extensive knowledge of car insurance claims. We offer complete body panel services and make the process as simple as possible.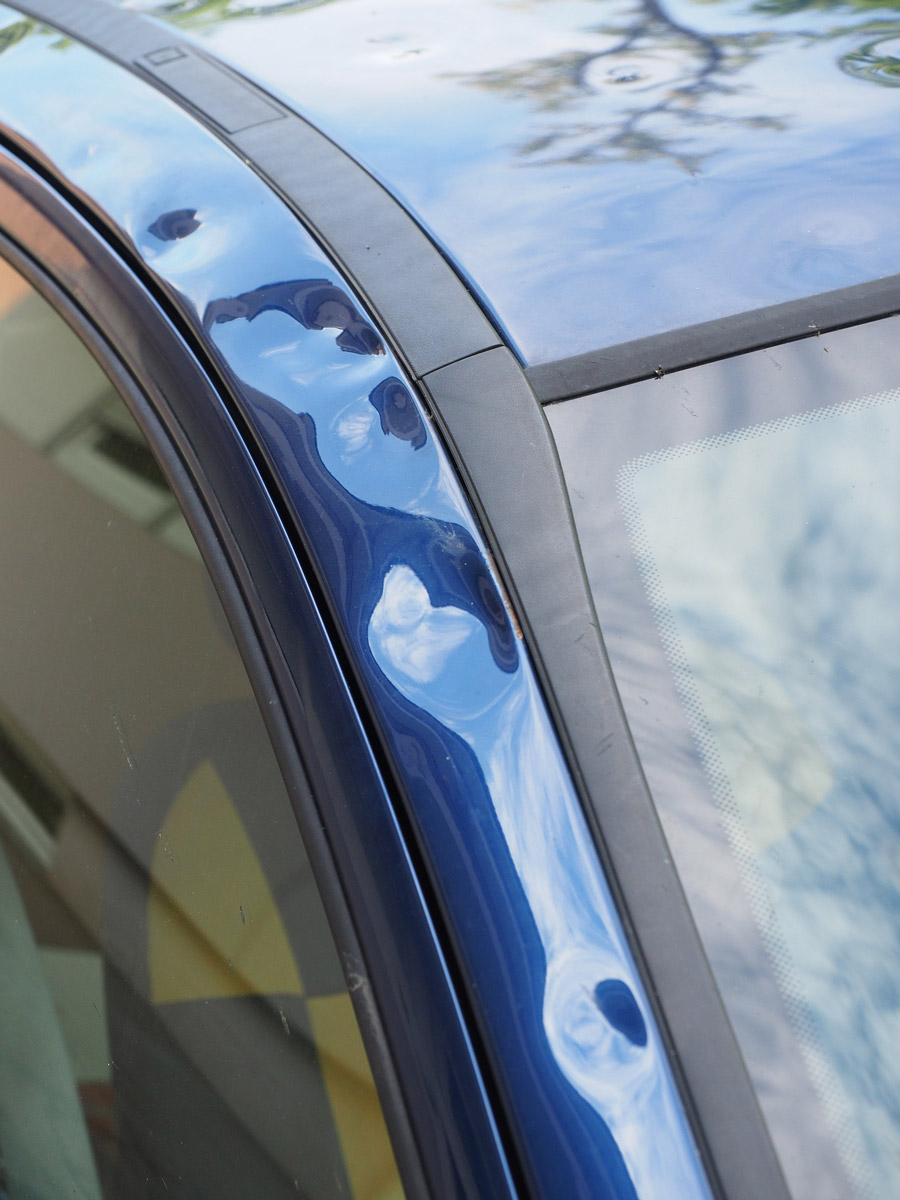 When you choose us at Metro Dent for your auto dent repair, you can expect us to:
Provide rental car delivery in the Greater Dallas, TX area
Cover your deductible
Work with your insurance company
Perform paintless dent removal
Provide complimentary mini detail service
Deliver your vehicle to you, if desired
To learn more about our team, visit our about us page for more information on our qualifications and expertise.
Paintless Dent Removal and Hail Repair in Dallas, Texas
Hail damage is a good candidate for paintless dent removal. PDR is a quick and efficient repair process that helps to eliminate minor dents. This affordable process involves molding the metal to push the dents out. PDR is an excellent option as it does not involve body filler or paint matching. And no, we do not use dry ice.
Rich in history and boasting impressive architecture, Dallas, located in North Texas, is home to over 1.3 million residents. Dallas, TX, has an infinite number of attractions, ranging from beautiful botanical gardens to an array of museums.
Metro Dent, located in Lewisville, TX, is here to help with all of your hail dent repair needs. If you are in the Greater Dallas, TX, metropolitan area, contact us today to see how we can help restore your vehicle.