Hail Damage Repair, Auto Dent Repair, and Paintless Dent Removal in Allen, TX
Does your car have surface damage? Metro Dent is the premier body shop for auto dent repairs in Allen, TX.
We continue to provide quality customer service and results to the community with over 25 years of experience. Our professional repair services guarantee responsible maintenance and restoration for your vehicle.
Earning its name in 1872, Allen, TX, is a beautiful city of over 100,000 residents and thousands of acres of parks and recreation. This city prides itself on the education residents earn through Collin College and Allen High School. Allen, TX, adapts life to the hot summers and cool winters.
With so much in the city to see and do, Allen automobile owners deserve the best dent repair company to handle their needs.
Get Directions
Dent Repair Service Near Allen, Texas
Dent repair is the process of removing dings and unsightly damage from your vehicle's body. Surface craters can occur from any impact on the car. Your vehicle can suffer dents from collisions, weathering, or even a group of children acting carelessly with their football.
We take the time necessary to restore the pristine look of your automobile. Our shop proudly serves the communities in and near Allen, TX.
Our auto dent repair methods will carefully restore the luster and integrity of your vehicle by using a combination of modern tools and decades of wisdom. We offer many types of repairs to ensure that your car looks beautiful again.
Hail damage can occur from harsh winters and tornadoes, and Allen, TX, is no stranger to either element, so partner with a body shop that can protect your car. Our mechanics handle any severity of the damage. The quantity of dents on your vehicle does not impact the quality of our hail damage repair.
Paintless Dent Repair in Allen, TX
Paintless dent repair is the process of massaging shallow dents from the vehicle without damaging the paint or surface material. Metro Dent mechanics are experts in this method of auto dent repair. Our process is quick and affordable so that you can continue your day without worry.
Use our paintless dent repair services for dings and other types of damage you've been sitting with for too long.
Metro Dent is the trusted auto dent repair company near Allen, TX. Don't wait to have your car serviced by professionals. Our veteran staff is here to help you through the repair process.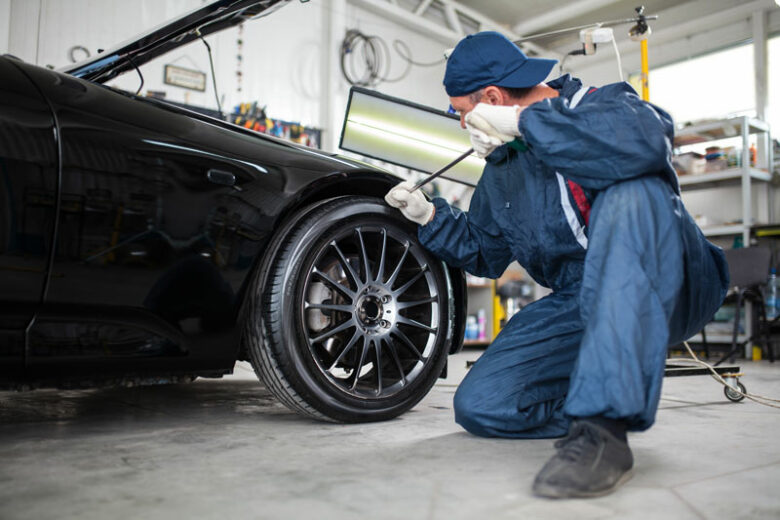 At Metro Dent, we provide the best paintless dent repair services to car owners in Allen, TX. Contact us today to speak with a specialist about your auto dent repair needs and schedule your appointment. We are located on the East side of Lewisville, TX on E State Hwy 121.