Dent Repair, Paintless Dent Removal, and Hail Damage Repair in Addison, TX
Don't keep unsightly craters on your car! Metro Dent provides the highest quality auto dent repair services in Addison, TX. We have over 25 years of experience and quality reviews to prove our team of mechanics is up to the task!
If your vehicle suffers from minor dents or significant damage, we have the tools to help. Our dent removal services are affordable, and we guarantee positive results.
Addison, TX is a small, warm climate town that houses the third-largest general aviation airport in the United States. Residents from all over Dallas County enjoy over 170 restaurant options and an excellent commercial environment. Dallas County incorporated Addison, TX, in 1953 and is now an attractive suburb for homeowners.
Addison, TX residents can feel confident Metro Dent will treat their vehicles with the same respect their historic town deserves.
Auto Dent Repair in Addison, TX
Dent repair is one of the most common services car owners seek out. Many different elements can inflict surface damage to automobiles. The most common of these perpetrators are weather and debris.
Our auto body dent repair process is both affordable and thorough. We take time and focus on details to ensure you are getting the most out of your treatment. Addison, TX, residents recommend our auto body shop for the competitive rates and quality customer service we provide.
Our team of veteran mechanics saves you money by getting the job done right.
Metro Dent will help you with your next auto dent repair near Addison, TX. Choose an affordable, high-quality body shop. Contact us now to learn more about paintless dent repair!
Hail Damage Repair for Addison, TX, and the Surrounding Areas
Hail damage to cars is an unfortunate occurrence that many residents of Addison, TX, experience during tornadoes. Hail can create dozens or even hundreds of craters on your vehicle.
Our crew specializes in auto dent repair work for catastrophes like these. Don't let natural disasters ruin your beautiful car. We will service your vehicle with care.
Paintless dent repair is a safe process that removes craters from your car without scratching or pulling paint. In addition, the process takes little time, so you can avoid the hassle of waiting for your vehicle.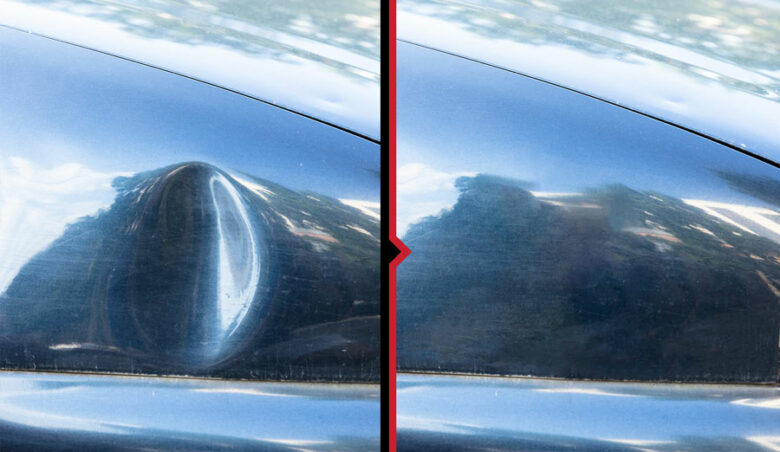 Addison, Texas
People in Addison, TX, respect hard work and positive results. We make sure to use methods that exceed those expectations. The team utilizes an auto body dent puller to restore your vehicle to its original glory.
At Metro Dent, we provide the best paintless dent repair services to car owners in Addison, TX. Contact us today to speak with a specialist about your auto dent repair needs and schedule your appointment. We are located on the East side of Lewisville, TX on E State Hwy 121.