5 things to know about car dent repair
Car dent repair is a common need for vehicle owners. Metro Dent – Hail Free Car provides dent repair services in and around Plano, TX, McKinney, TX, The Colony, Prosper, Gunter, Fort Worth.
Here are six things to know about car dent repair: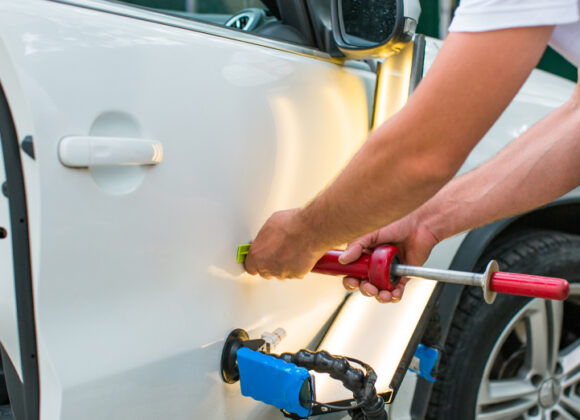 Types of Dents: Car dents can vary in size and severity. They can range from small, superficial dings to larger, more significant dents. Knowing the type and extent of the dent is essential as it can affect the repair method and cost.
Paintless Dent Repair (PDR): PDR is a popular method for repairing minor dents without the need for repainting. It involves carefully massaging and reshaping the dent from the inside, preserving the original paint. PDR is often quicker and more cost-effective than traditional bodywork.
Traditional Dent Repair: For larger or more complex dents, traditional dent repair methods may be required. This involves sanding, filling, and repainting the affected area. It's a more time-consuming and costly process compared to PDR.
Cost: The cost of car dent repair can vary widely depending on the size and location of the dent, the type of repair needed, and the specific vehicle. PDR is generally less expensive than traditional repair methods. It's a good idea to get multiple quotes from different repair shops to compare prices.
Insurance Coverage: In some cases, car dent repair may be covered by your auto insurance, depending on the cause of the dent (e.g., collision, vandalism, or weather damage). Be sure to check your policy and understand your deductible to determine if it's worthwhile to file a claim.
Car dent repair is a common automotive service, and understanding these key points can help you make informed decisions when dealing with dents on your vehicle. Please call us without any hesitation.