Owning a personal automobile can be an expensive affair not just because of the price of the car but because of the frequent repairs or maintenance services you need in the course of time. A slight door ding or damage due to hail can cause a dent in your car, leading to the hassle of a lengthy repair work and a larger repair bill. But not anymore! Now, Metro dent Hail Free Car, bring you an amazing paintless dent repair service which utilizes special tools to massage the area damaged to make it smooth but does not affect the outer paint coat as it is worked on from the opposite side. And the best part is it is also quite cheap. As long as the vehicle is not cracked or has chip paint, we can successfully take care of all car dents. The paintless dent removal technique is what makes us so popular in areas like Dallas, Denton TX, Fort Worth, Frisco, McKinney TX, and Plano TX. So, you can come to us for all kinds of dent repairing needs.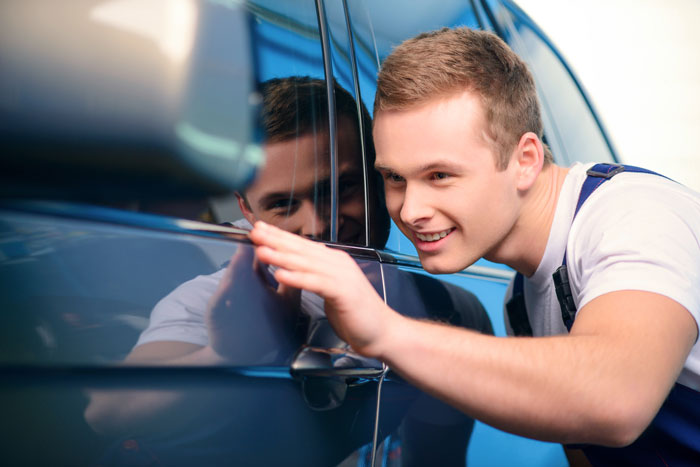 Here we have put together a few benefits of the paintless dent repair service. Take a look.
No Hassle of Color Matching
First of all, when your car body gets a dent and its paint gets removed in the process of the repairing, you have to again paint it after the trouble of finding a matching color. The paintless dent repair can put an end to all such woes.
Keep the Original Factory Finish
Next, this technique does not rob the vehicle of its original finish. You can keep the factory finish intact despite the dent repair work.
Affordable & Lifetime Warranty
The paintless dent repair technique is quite affordable as opposed to the conventional methods of repair work. And if you choose a good company like ours, you will get a lifetime warranty on all our services.
So, if you are interested in hiring us for this job, quickly call us at 214-735-8365 or 877-916-4245 now.