Are you thinking of how to restore your damaged car back to its original condition? There are several kinds of damages that can happen to your personal vehicle. It could become old and dilapidated over the course of time due to regular wear and tear. Or it could meet with an ugly accident, leading to severe damage to your auto body. That is why you need to take your car to an auto body shop. We, at Metro Dent, can be the right choice for you. We have the technology and the resources to handle all kinds of damages that occurred to your automobile. It could be a complete mechanical job or auto glass replacement. It could also be restoring your car after collision damage or hail damage. We can provide you with a concierge service and a lifetime warranty. Our technicians are experienced and knowledgeable enough to handle all kinds of auto body repair work. So, if you belong to areas like Denton TX, Fort Worth, Frisco, Lewisville TX, McKinney TX, Plano TX, you can rely on us.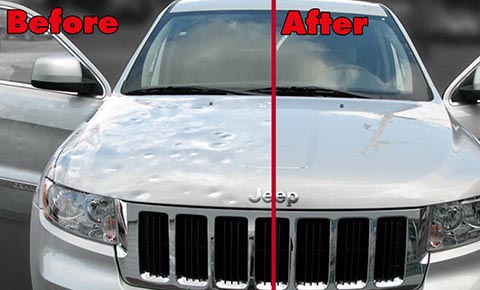 Here, we have put together a few of the major signs of the right automobile body repair service. Take a look. 
One of the most important signs to consider would be the experience of the body shop in order to understand if you can rely on the automobile body shop or not. An experienced company will definitely have the resources which made them survive for so long.
Another essential sign would be the warranty provided by the auto body service on the services rendered. You need to make sure that the auto body shop provides a substantial period of warranty so that if the car faces any issue despite the repair, it can be restored back again free of cost.
So, if you have noticed such signs from us, then you should quickly get in touch with us now.