If you are an automobile owner, you will know about the risks and challenges that you are likely to face. If there is an accident on the road, you could face severe kinds of damage for your automobile. And some of these might also include removal of the body paint for your automobile. In such a scenario, you have to find company which offers you auto painting services. We, at Metro Dent Hail Free Car, can be the right choice for you. We are an established and reliable company which has been in this field for more than 25 years. We can provide you with a wide range of services, right from auto body repairs, hail damage repair, Paintless dent repair, and Paintless dent removal 2 even auto body painting services. We are known for our highly professional, reliable, experienced staff to help you with these repair and maintenance services for automobiles along with our utmost dedication for all our customers. So, if you belong to areas such as, Dallas, Denton, TX, Plano, TX, Carrollton, TX, Lewisville, TX, or Fort Worth, then you can opt for us.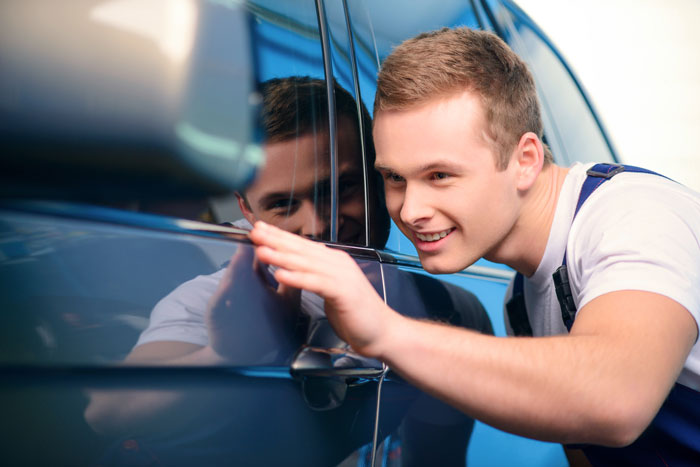 Here, we have put together a few things to lookout for while hiring an auto painting service. Take a look.
One of the first and foremost things that you need to lookout for will be the experience of the company. Experience shows credibility. It means that the company has survived for so many years owing to their great service and that is why you should trust them.
The next thing that you have to keep in mind is the reputation of the company. You must make sure that the company you're choosing has received good reviews and ratings from their clients. This will help you make a more reliable choice and you will have an idea of the sort of service the company can provide you with.
So, if you are interested in choosing us, contact us now.