Did you just meet with an accident and is your car in a terrible shape to the extent of its body paint completely disrupted? Well, there is a solution. You must hire a company which can fix your car easily and make it look like brand new again. We, at HailFreeCar.com, have the right experience and expertise when it comes to painting the body of your automobile. We are an auto body shop service that specializes in collision repairs, paintless dent repairs, along with auto painting services. With our experience and highly skilled team of technicians, we have gained a solid reputation in areas like Carrollton TX, Dallas, Denton TX, Fort Worth, Frisco, or Lewisville TX. So, if you are looking for a company which can offer you a solution for your damaged car and needs to get the car painted, then you can resort to us without any hesitation.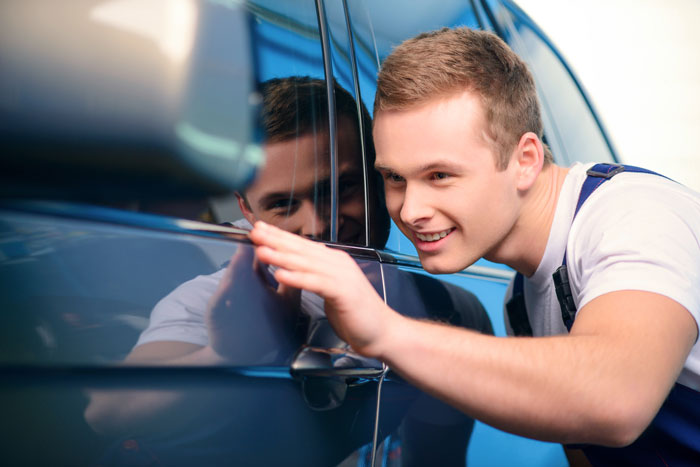 Here, we have put together a few of the most vital reasons why hiring us for painting your automobile is the best decision ever. Take a look.
Expertise
We have a wonderful team of highly skilled and knowledgeable technicians who have the art of color matching and can restore the color of your vehicle just like it was before the accident. And the best part is that the luster is also not compromised.
Warranty
We are not just going to do our job phenomenally but we are going to provide you with a full lifetime warranty for our services. This shows that we have faith in our services and you can rely on us too.
Budget-friendly
We understand that auto accidents can be quite expensive so you need to make sure that you save your money whichever way possible. So, we offer you highly reasonable prices so that you can stay within your budget and yet take care of your car.
So, if you are interested in hiring us for this, then quickly contact us now.