Auto Dent Repair, Paintless Dent Removal, and Hail Damage Repair in Highland Village, TX
If you're looking for high-quality auto dent repair in Highland Village, TX, contact our five-star customer service team at Metro Dent. We are the leading auto body shop providing dent removal services in Highland Village and many other surrounding areas. We work with every insurance company, and if your coverage doesn't cover minor dents or the replacement of body panels, we can offer you the most cost-effective rates you won't find anywhere else.
Get Directions
Dent Repair in Highland Village, TX
Running an auto dent repair business in Highland Village, TX, means restoring hundreds of private cars, fleet vans, and public transport vehicles from Denton County every year. Our technicians are experts in all kinds of dent removal techniques, and we know the fastest and most cost-efficient way to make your car doors, hoods, and bumpers look like new–and our work lasts a lifetime.
We erase hundreds of minor and deep scuffs on customer vehicles every day. Most of our clients love our paintless dent repair services as they are the most affordable, and time-efficient services in the area.
Paintless dent repair requires using metal rods to erase scuffs from bumpers, body panels, and car doors. It requires special equipment, so it's not something that a DIY contractor or starting mechanic could do for everybody. At Metro Dent, we invest in state-of-the-art equipment and the training and retraining of our professionals, so our work comes out 100% polished and ready to take on hail, torrential rains, and years of direct sunlight exposure without cracking.
The paintless dent repair process is the most cost-efficient method of repairing weather damage and minor scratches as it entails no putty or new paintwork application. It requires fewer materials and is less labor-intensive, as we don't have to sand down your car exteriors to achieve a brand-new look. If you're looking for a way to enhance the market value of your vehicle by restoring its original paneling to brand-new conditions, paintless dent repairs are right up your alley.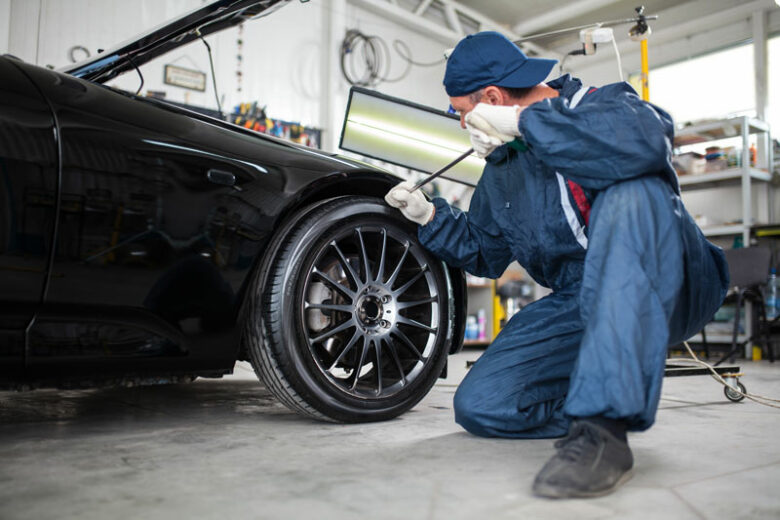 Paintless Dent Repair Near Highland Village, Texas
We are the number one name in paintless auto dent repairs in Highland Village, TX. We also serve its surrounding areas and accept clients from numerous parts of Denton County. We also offer mechanical servicing for cars with heavy collision damage and premium auto detailing for customers who want their cars and motorcycles to look brand-new.
Reach out today and we will give you a free assessment for hail damage repair and other services.
At Metro Dent, we provide the best paintless dent repair services to car owners in Highland Village, TX. Contact us today to speak with a specialist about your auto dent repair needs and schedule your appointment. We are located on the East side of Lewisville, TX on E State Hwy 121.