Auto Dent Repair, Paintless Dent Removal, and Hail Damage Repair in Copper Canyon, TX
When searching for a body shop in Copper Canyon, TX, to offer you professional auto dent repair services, look no further than Metro Dent.
Besides being a major eyesore, dents and dings can also impact your vehicle's structural integrity. Fortunately, our team is full of expert and experienced car dent repair technicians, ready to utilize innovative technologies to deliver the best possible results.
At Metro Dent, we never hesitate to go the extra mile for your customer experience. For instance, you can enjoy the convenience of our pickup and delivery services that save you the trouble of coming to our shop to resolve the matter in person.
With your vehicle being such an essential asset, never leave its repair to just anyone. Rely on our industry-proven services for all your hail damage and dent repair needs.
Get Directions
Dent Repair in Copper Canyon, TX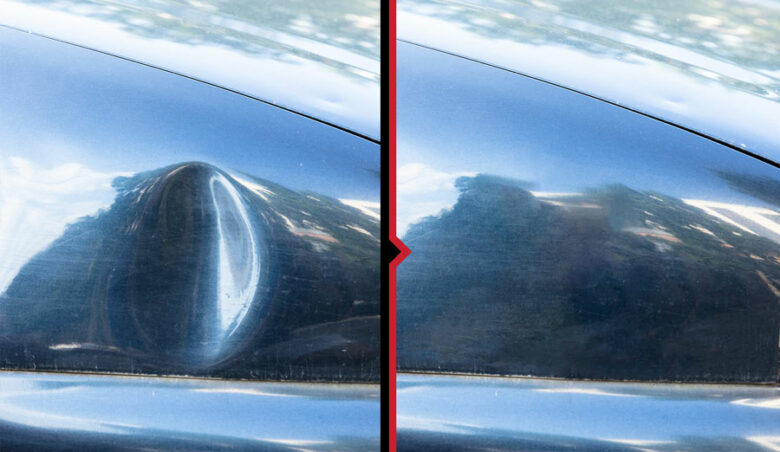 While we offer other restoration services, including mechanical works and automotive glass replacements, dent repair is a major specialization area. In fact, with more than 25 years of experience, Metro Dent stands as one of the leading providers of auto dent repair services in the area.
Backed by a skilled team and cutting-edge technology, we guarantee services and results that will go above and beyond your expectations. We not only provide personal service and quality workmanship, but we also oversee the entire process personally, ensuring a worry-free experience for you.
Whether dealing with large dents or small dents, we can offer you the solutions you need to return your vehicle's exterior to tip-top shape.
Paintless Dent Repair Near Copper Canyon, Texas
In the past, catering to multiple dent repairs was a lengthy and costly process. Fortunately, the introduction of Paintless Dent Repair (PDR) changed this.
PDR uses specialized tools to massage the dented area's opposite side, smoothing out the damage without affecting your vehicle's outer paint coat. This process leaves your car without any chipped or cracked paint.
Copper Canyon is a town located in Denton County, TX. Since welcoming early settlers in the 1840s, the town has experienced gradual growth, culminating in its formal incorporation in 1973. With traditional ranches still present in the area, this sparsely populated town has maintained its rural feel.
Whether in big cities or small towns, we can never overstate the role of reliable body shops. Fortunately, Copper Canyon residents can contact Metro Dent whenever they need professional, trustworthy auto dent repair services.
At Metro Dent, we provide the best paintless dent repair services to car owners in Copper Canyon, TX. Contact us today to speak with a specialist about your auto dent repair needs and schedule your appointment. We are located on the East side of Lewisville, TX on E State Hwy 121.