Auto Dent Repair, Hail Damage Repair, and Paintless Dent Removal in Grapevine, TX
Finding a dent on your car can be frustrating, but the Metro Dent team has you covered! Metro Dent is a family-owned auto dent repair company servicing the Grapevine, TX, area for over 25 years. We specialize in hail damage repair, paintless dent removal services, and auto body repair.
Your car is a significant investment, and we want to help you protect it. We offer various services to keep your car looking its best. Our hard-working team has an A+ rating with the Better Business Bureau.
If you need auto dent repair in Grapevine, TX, call Metro Dent today! Our auto body shop professionals will have your car looking new in no time.
Get Directions
Paintless Dent Repair in Grapevine, TX
When a dent happens, the cost of auto dent removal is usually the first thing that comes to mind. However, paintless auto body dent repair is highly affordable. At Metro Dent, we specialize in auto dent repair in Grapevine, TX.
Our trained and experienced technicians will gently massage the dent out of your car using the finest tools and equipment. This process is significantly more affordable than traditional auto body repair. It's also faster and won't damage your car's paint job.
Hail Damage Repair and Dent Repair near Grapevine, Texas
Hail damage is one of the most common types of damage we see at Metro Dent. If you've ever been through a hailstorm, you know how devastating it can be to your car. Fortunately, our team can return your vehicle to its previous condition.
Our hail damage repair process is simple and effective. We assess the damage, then use special tools to remove major and minor dents and dings. Finally, we buff out the area to restore your car's original finish.
If you need top-quality auto dent repair in Grapevine, TX, contact Metro Dent. We'll have your car looking its best before long!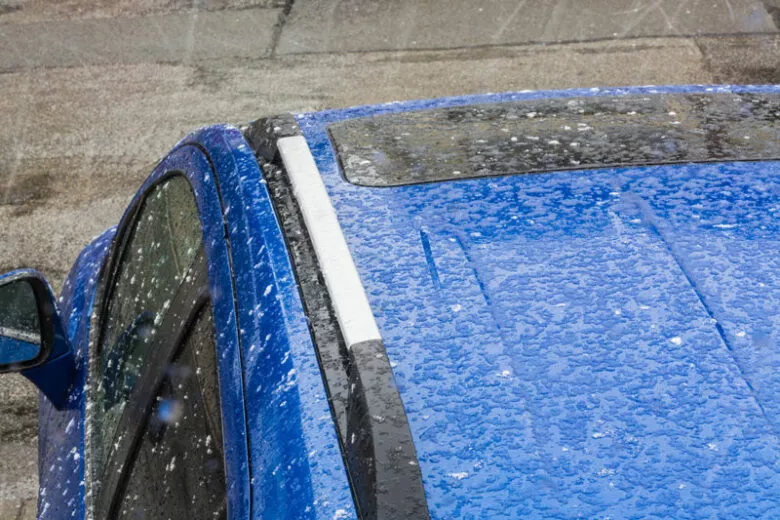 Grapevine, Texas
Grapevine, TX, is rich in history, dating back to its days as a stop on the Chisholm Trail. Today, visitors can explore that history at the Grapevine Vintage Railroad or the Nash Farm Battlefield. For a taste of the present, check out one of the city's many art galleries or enjoy a meal at one of its award-winning restaurants. Of course, no visit to Grapevine would be complete without stopping at one of its many wineries.
At Metro Dent, we provide the best paintless dent repair services to car owners in Grapevine, TX. Contact us today to speak with a specialist about your auto dent repair needs and schedule your appointment. We are located on the East side of Lewisville, TX on E State Hwy 121.